First-Class
MacBook Repairs
Welcome to Absolute Circuits, where we specialise in MacBook repairs with a personal touch. From battery replacements to screen repairs and beyond, trust us to give your MacBook the attention it deserves.
MacBook Battery Replacement, Screen Repairs, and More…
Our skilled technicians understand the importance of your beloved device and are dedicated to providing the most reliable and efficient solutions available. Whether your MacBook needs a Logic Board repair, battery replacement, screen repair, or any other issue addressed, our experts have got you covered. We use only high-quality components and follow precise procedures to ensure that your MacBook regains its performance and functionality just like new.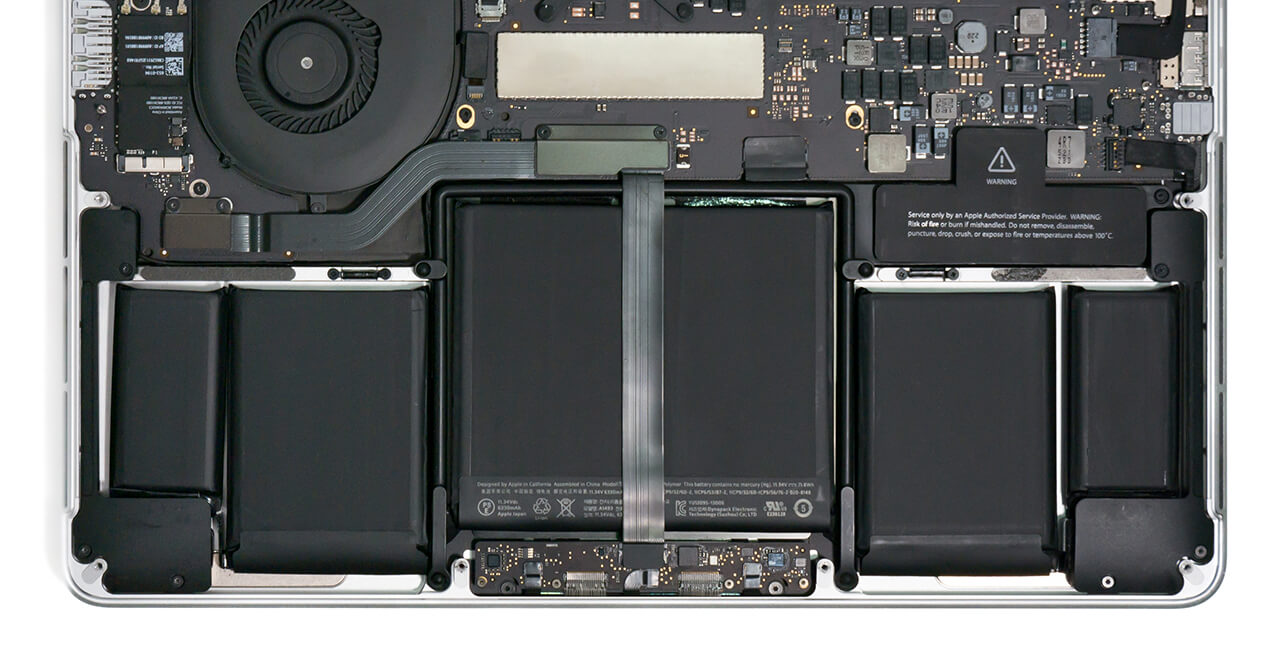 MacBook Keyboard Replacement
Typing Precision Restored
Don't let a stubborn keyboard slow you down! Our MacBook keyboard replacement service is here to rescue you from typing frustrations. Our team will ensure every keystroke is precise and effortless, so you can get back to smooth and efficient work on your MacBook. Let's bring back the joy of typing together!
MacBook Water Damage
Swift Recovery and Restoration
Oops! Did your MacBook encounter a watery mishap? Don't worry because our specialised MacBook water damage service is here to save the day. Our experienced team has the know-how to swiftly assess and repair water-damaged MacBooks, minimising the potential for further issues.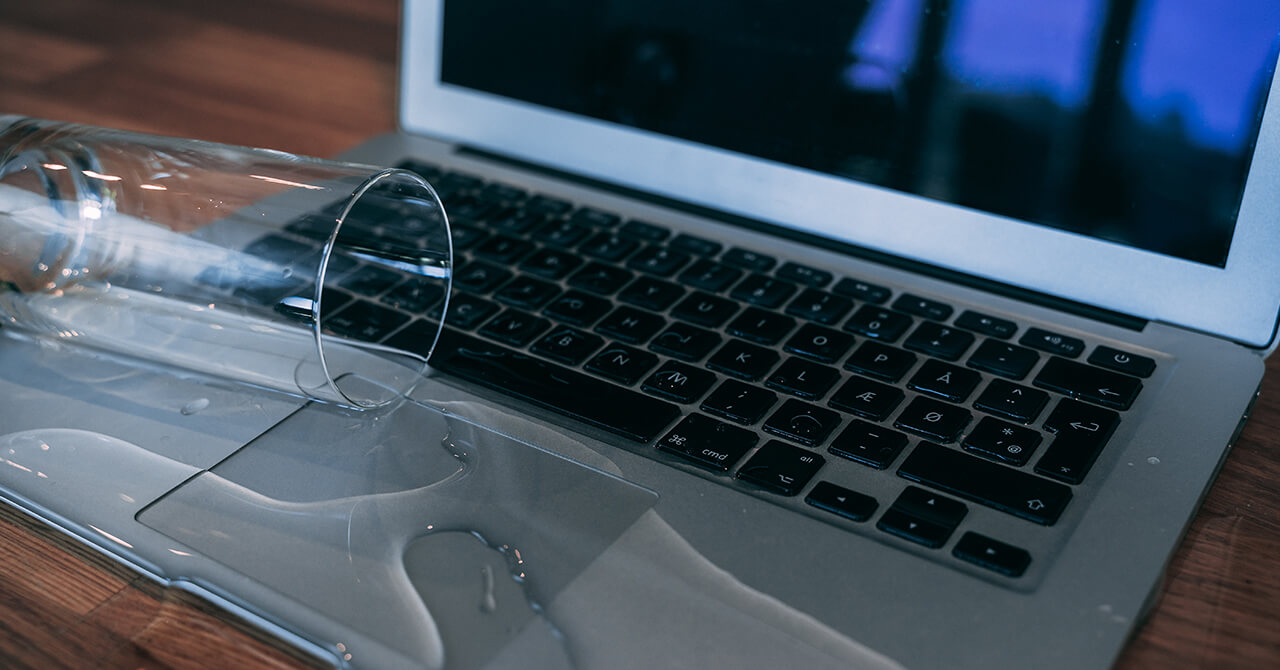 Apple MacBook Battery Replacement
Extended Battery Life for Uninterrupted Performance
Power up your MacBook's performance with our Apple MacBook battery replacement service. We'll replace your tired battery with a genuine Apple one, giving your MacBook the energy it needs to keep up with your busy days. Enjoy extended battery life and uninterrupted performance, so you can conquer your tasks with confidence.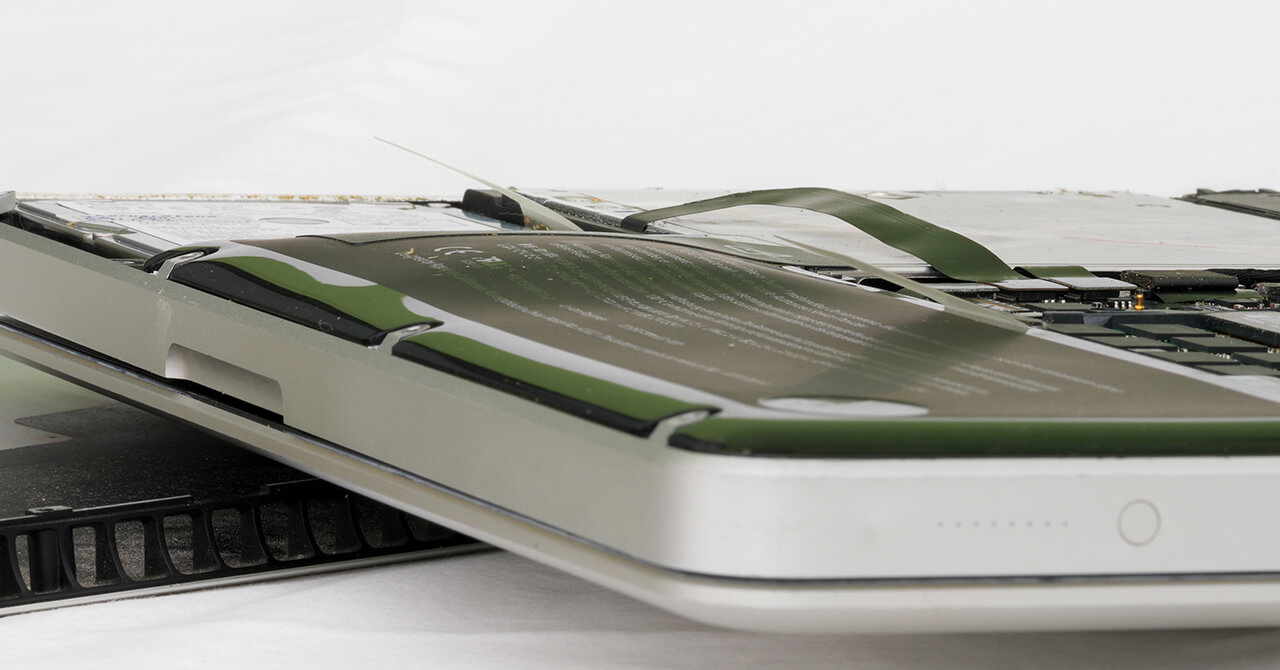 MacBook Screen Replacement
Crisp Visuals and Enhanced User Experience
It's time to say goodbye to cracked or malfunctioning screens! Our MacBook screen replacement service will restore your device's visual clarity and responsiveness. Our skilled technicians handle every replacement with precision and care, using genuine Apple parts to ensure flawless integration. Say hello to crystal-clear visuals, and get ready to fall in love with your MacBook's screen all over again.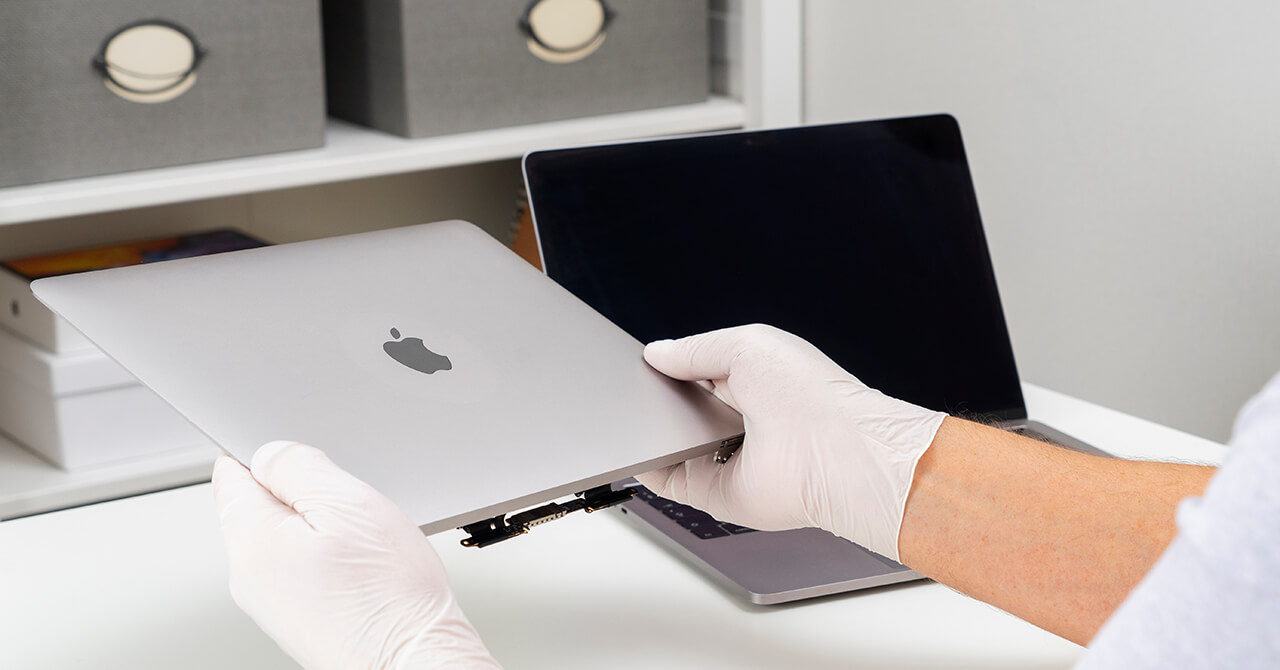 How Do I Know If I Need a MacBook Screen Repair?
You may need a MacBook screen repair if you notice any of the following issues:
Scratches: Over time, your MacBook's screen can develop minor scratches, which can affect the clarity and quality of the display. These scratches may not be immediately noticeable but can gradually impact your visual experience.
Intermittent Screen Behaviour: If you observe your MacBook's screen flickering or displaying sudden blackouts or glitches, it could indicate an underlying problem with the screen. These issues can be disruptive and hinder your ability to work or enjoy multimedia content smoothly.
Dimness: A MacBook screen that appears dim or lacks the desired brightness level can make it challenging to view content properly. Whether it's a result of a backlight issue or other factors, a dim screen can strain your eyes and diminish the overall user experience.
Apple MacBook Repair
Trust Our Experts for Comprehensive Solutions
When it comes to an Apple MacBook repair, our dedicated team of experts continue to amaze our clients with their outstanding customer service. Whether your MacBook needs hardware fixes, software troubleshooting, or general maintenance, we have the expertise to handle it all.
Contact us today or fill in the form below to schedule your MacBook repair. Let our experts take care of your device with precision, professionalism, and a commitment to delivering outstanding results – your MacBook deserves nothing less! Get ready to experience the excellence of our service and fall in love with your MacBook all over again.
What Our Clients Have To Say About Us

"Absolutely great customer experience and customer satisfaction, they met all expectations! Very trustworthy and efficient people, STRONGLY recommend. Thanks Jamie ?? "

"I knew if I took it to Apple, they'd tell me it wasn't worth fixing & to buy a new one (it's only 4 years old)! Jamie fixed it with no problem. Great service! "

"Thoroughly recommended!! My Mac Book pro Flexgate issue was repaired in excellent time, great communication and at a very reasonable price. Apple abandoned me and all other advice was to buy a new laptop. Thanks Jamie."

"His advice was user-friendly, credible and trustworthy. I was able to resolve my dispute satisfactorily. Jamie on a personal level was so helpful and responsive. Thank you so much!"
What if I'm not sure about the specific issue with my MacBook?
Answer Link
Not to worry! If you're unsure about the exact problem with your MacBook, our technicians can perform a diagnosis to identify the issue. We have the expertise to troubleshoot various MacBook problems and provide accurate solutions.
Can you repair MacBook screens with severe cracks?
Answer Link
Yes, we specialise in MacBook screen repairs, including severe cracks. Our skilled technicians can assess the damage and determine the best course of action, whether it involves screen replacement or other repair techniques.
Can you replace a MacBook keyboard with a different language layout?
Answer Link
Of course! We offer keyboard replacement services for different language layouts. Our technicians can replace your MacBook keyboard with the desired language layout to suit your needs.
Do you offer a warranty on MacBook repairs?
Answer Link
Yes, we provide a comprehensive warranty on all parts replaced during our MacBook repairs in Milton Keynes, including a generous 12-month warranty for our MacBook Logic board repairs!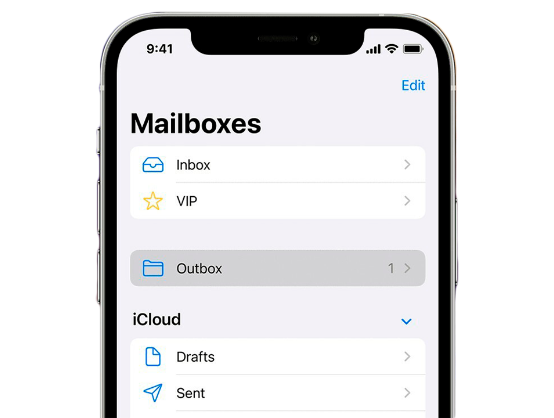 Keep up to date with everything
Get our exclusive offers, tips and news delivered right to your inbox