Professional iPad Repair
Services
From cracked screens to faulty batteries, our skilled technicians are here to bring your iPad back to life!
iPad Screen Repair, Battery Replacement And More!
We offer a wide range of iPad repair services so that someone can have you covered, no matter the issue.
Our team of knowledgeable technicians are well-equipped to tackle various iPad problems.
Here are some of the issues that our iPad repair services can help you with:
Cracked Screens
Charging Issues
Sound Issues
Camera Issues
Microphone Issues
Button Issues
Liquid Damage
iPad Battery Replacement
When it comes to an iPad battery replacement, it's crucial to use only parts. Our commitment to quality means that we source authentic iPad batteries every time, ensuring optimal performance and longevity for your device. Say goodbye to battery-draining issues and enjoy extended usage time with our iPad battery replacements!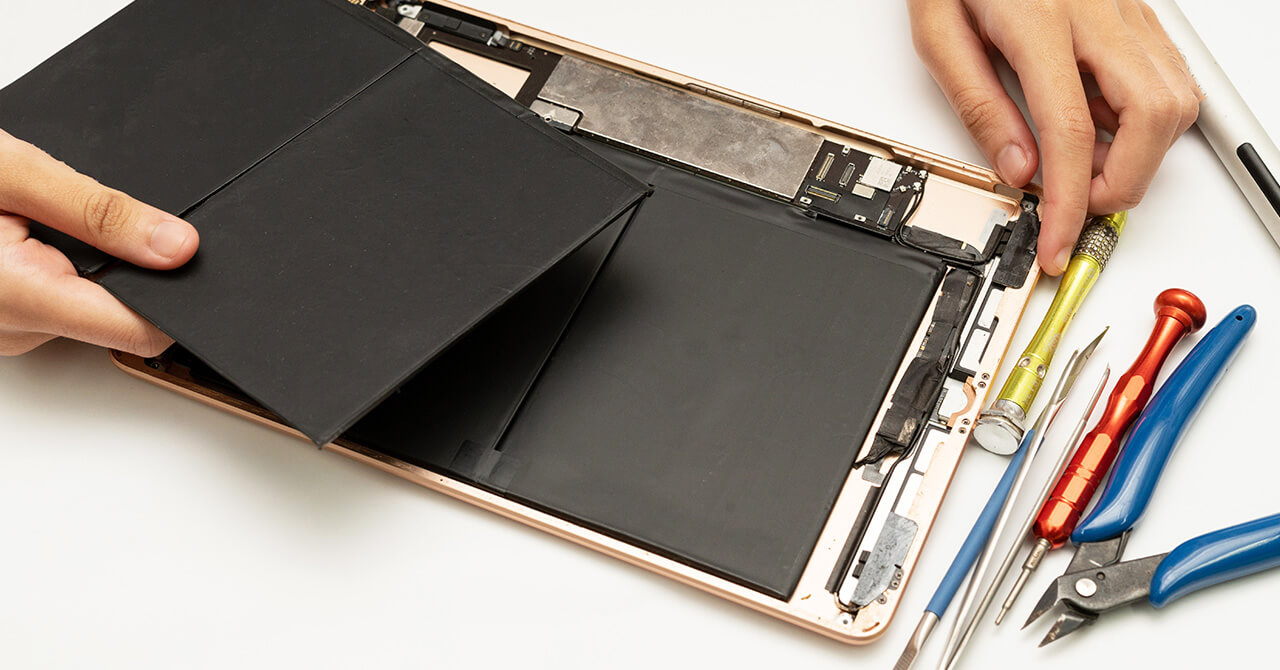 First Class iPad Glass Replacement
Is a cracked or shattered iPad screen spoiling your user experience? Don't worry; our first-class iPad glass replacement service guarantees a seamless and visually stunning repair. Our technicians are trained to handle delicate iPad screens with precision, leaving no trace of cracks or damage so that you can experience the joy of using your iPad without any distracting imperfections.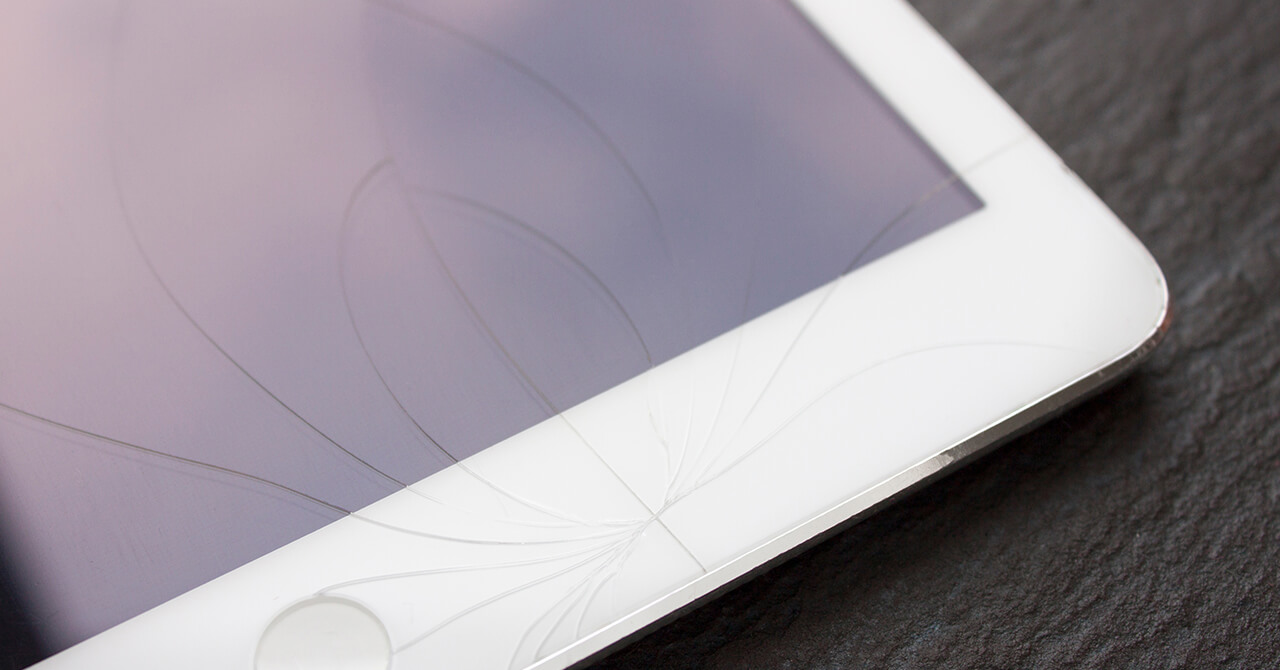 We Specialise In iPad Glass Repair and Screen Replacements!
At Absolute Circuits, we take pride in our specialisation in iPad screen replacements and iPad glass repair. Our state-of-the-art screen replacements have been satisfying our happy customers for many years, providing them with high-quality installations at a fraction of the manufacturer's cost. What more could you ask for?
When it comes to iPad screen replacements, we understand the importance of precision and expertise. Our skilled technicians have the knowledge and experience to handle a wide range of screen damages, from minor cracks to major screen malfunctions. No matter the extent of the damage, we are dedicated to restoring your iPad to its original glory.

What Our Clients Have To Say About Us

"Thoroughly recommended!! My Mac Book Pro Flexgate issue was repaired in excellent time, with great communication and at a very reasonable price. Apple abandoned me, and all other advice was to buy a new laptop. Thanks Jamie."


"I live in South London but posted my Apple laptop to Absolute Circuits as I was recommended them by a friend. I knew if I took my laptop to Apple, they'd tell me it wasn't worth fixing, and to buy a new one (only 4 years old)! Jamie fixed it with no problems. Great service! "


"Having worked in the pro audio industry for many years, and also as a former Apple Education Solutions Expert, I can confidently say that this is technical work and customer service of the highest calibre, and outstanding value for money. Many thanks "


"I cannot recommend Jamie enough. My Macbook Pro 2017 screen stopped working due to Flexgate. Apple quoted £500 for the repair, Jamie charged me £175. Apple wanted 14 days to complete the repair, Jamie turned it around in a day. I've found a repair guy for life."
Are your technicians certified and experienced?
Answer Link
Yes, our technicians are highly skilled, apple-certified, and experienced in iPad repairs. They also undergo regular training to stay updated with the latest technologies.
What if my iPad can't be repaired?
Answer Link
In the rare cases where a repair is not feasible or cost-effective, we will discuss alternative options with you, such as trade-in programs or device recycling.
Do you offer a warranty for your repair services?
Answer Link
Yes, we provide a generous warranty for our iPad repair services, so sit back, relax and let us worry about the tricky stuff!
Will my data be safe during the repair process?
Answer Link
We will always take utmost care to protect your data. However, we recommend backing up your iPad before bringing it in for repairs, just in case.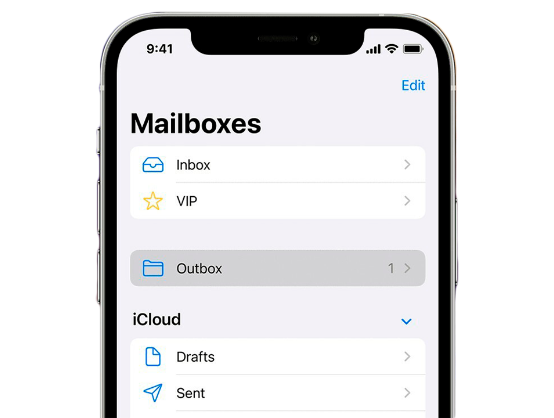 Keep up to date with everything
Get our exclusive offers, tips and news delivered right to your inbox